Some of you know that I have worked for J Crew for over 10 years! I started there for fun when our youngest, Ellie, went to kindergarten and I've been there ever since. I have worked in factory and retail, helped open a few stores in Arizona, and I've worked in multiple positions! I know all the ins and outs of the company and most products. Madewell is a sister store to J Crew so over the years I've become familiar with their product too! So, it seems fitting that my first REAL POST would be about a sale that I've never seen before and don't want you to miss!
If you have never owned a pair of Madewell Jeans, now it the time! I have never seen a sale like this, in fact, a lot of times denim is excluded from store sales. I have several pairs and LOVE them all! My first recommendation is to figure out what rise you prefer. I am 5′ 7″ and I prefer a 9″ and could maybe do a 10″, but nothing higher. It is personal preference based on your body and where the rise hits you. My second tip is to decide what length you prefer. Madewell offers petite, regular and tall…which is amazing! I usually wear the regular, but depending where the pant hits and what the hem is like, sometimes I will take a tall and then use my scissors at home to trim the pant to the length I prefer!
The best part is the price! I feel that the quality of denim is very worth the money at full price, but right now they have several styles on sale for $75!!!
The 9″ Mid-Rise Skinny Jeans are a closet staple for me! They come in multiple colors, fabrics and lengths. This pair has a button-front detail and are made of Tencel, which is like wearing butter! They and are a universal favorite and go great with all with tops and shoes!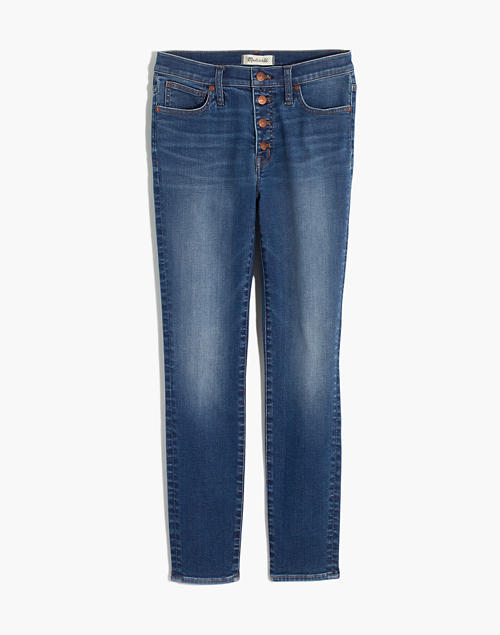 The next pair that I love are the Slim Demi-Boot Jeans! Again, they come in several different washes and fabrics! They also come with different rise lengths! They are a slim fit and I love the cute kick at the bottom! I purchased mine in a tall because I didn't like where that cute kick hit my leg. The tall fit me the same all over, it was just longer. I used my scissors and cut them to the length I wanted and after a couple washes they had the cute unfinished hem! Just a really comfortable and fun pair of denim that can go casual or dressy! This is similar to the wash that I have (my wash was discontinued).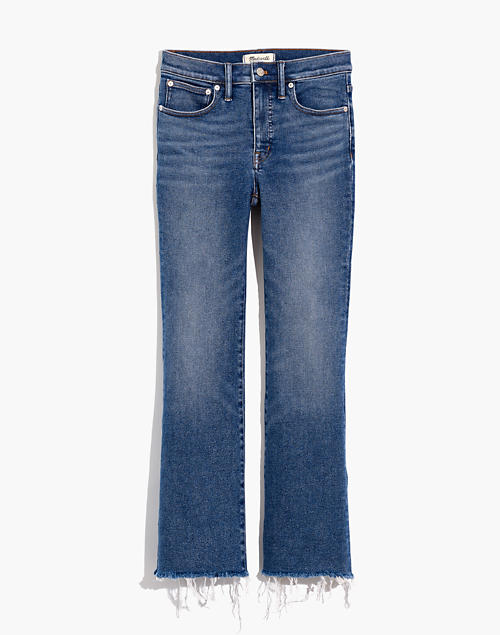 There are so many great style to choose from and you won't regret your purchase! The quality for the price is impossible to beat! Take a look at all of the $75 jeans here. And, if you happen to find a pair on SALE then you will get an additional 30% off! This sale started today and will go through April 6, 2020 with code SWEETDEAL!